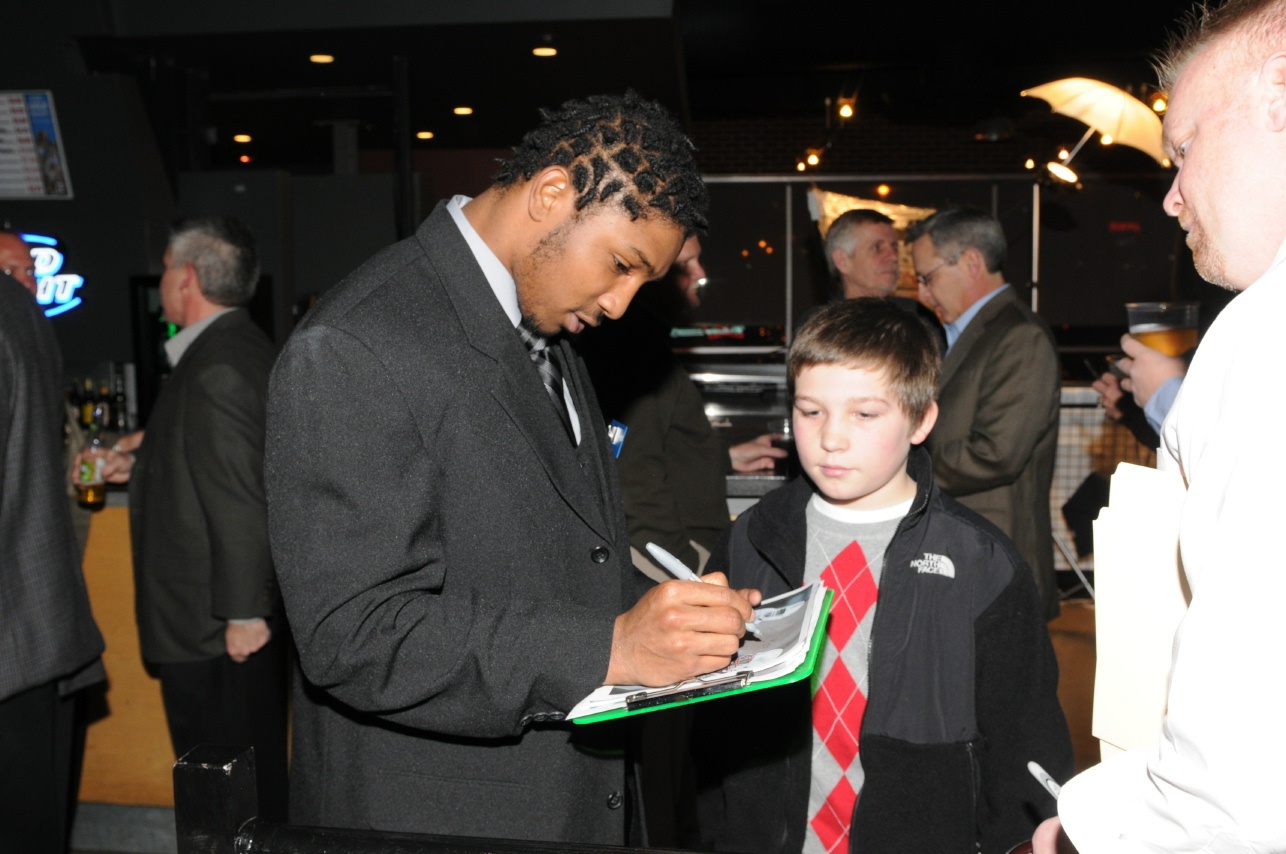 Virginia Tech's Jayron Hosley meets a new fan.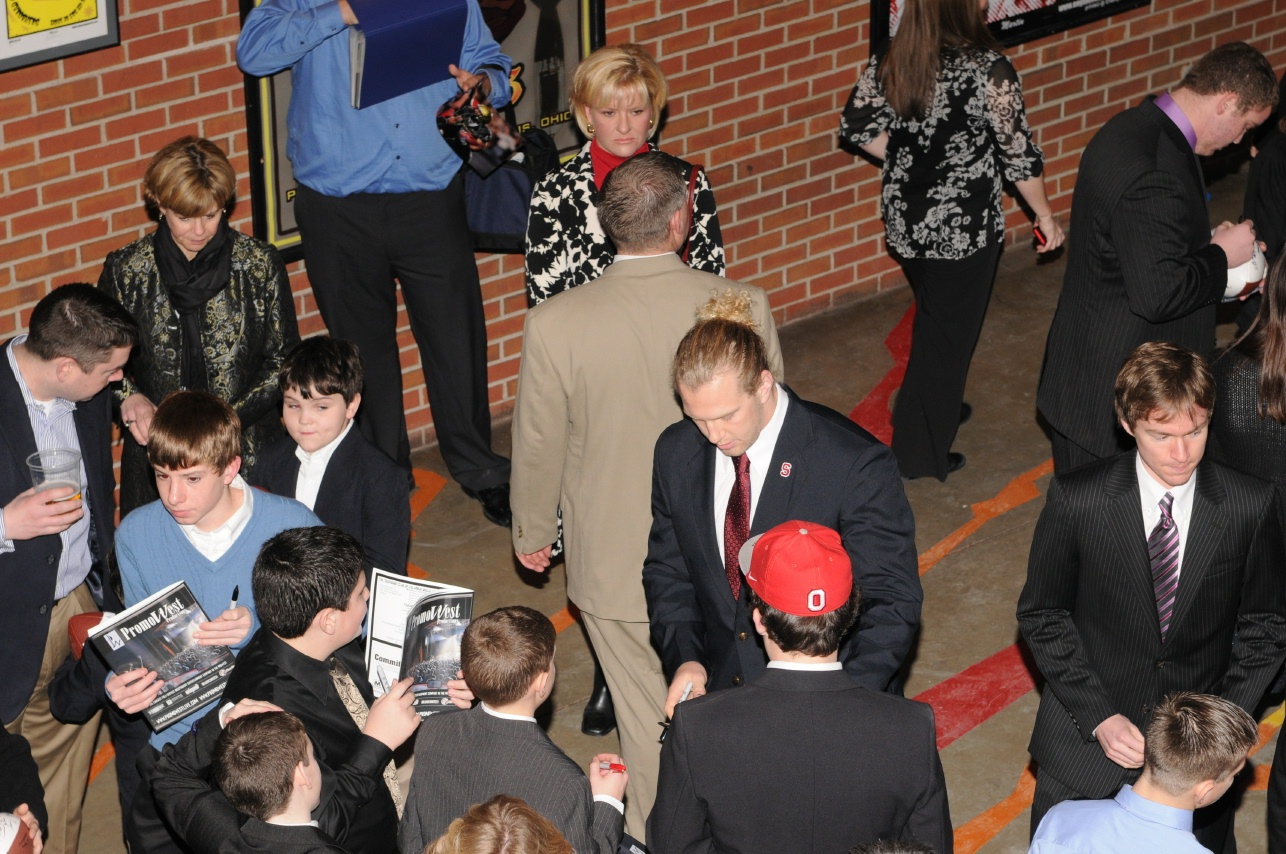 Stanford's Owen Marecic greets fans at the door.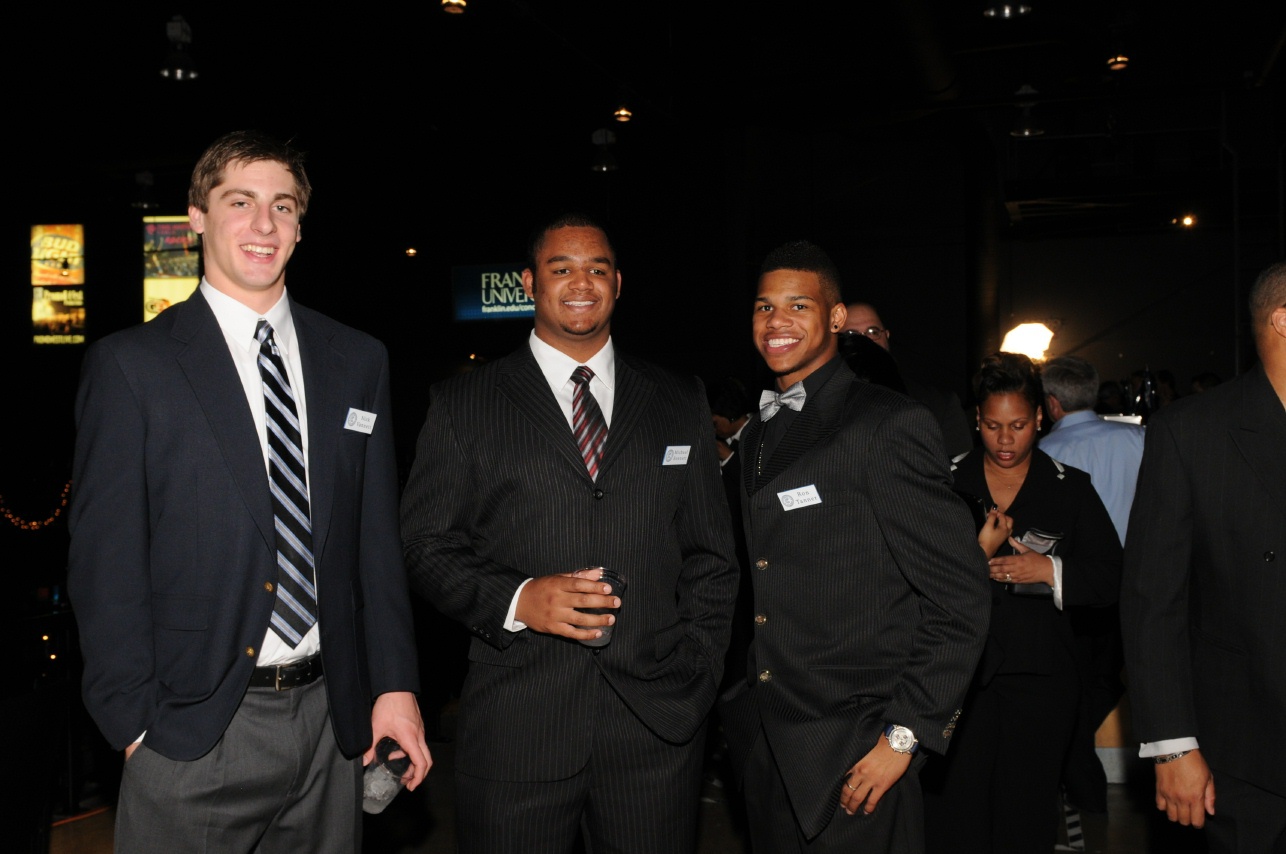 A Trio of New Buckeyes–Nick Vannett, Michael Bennett, and Ron Tanner.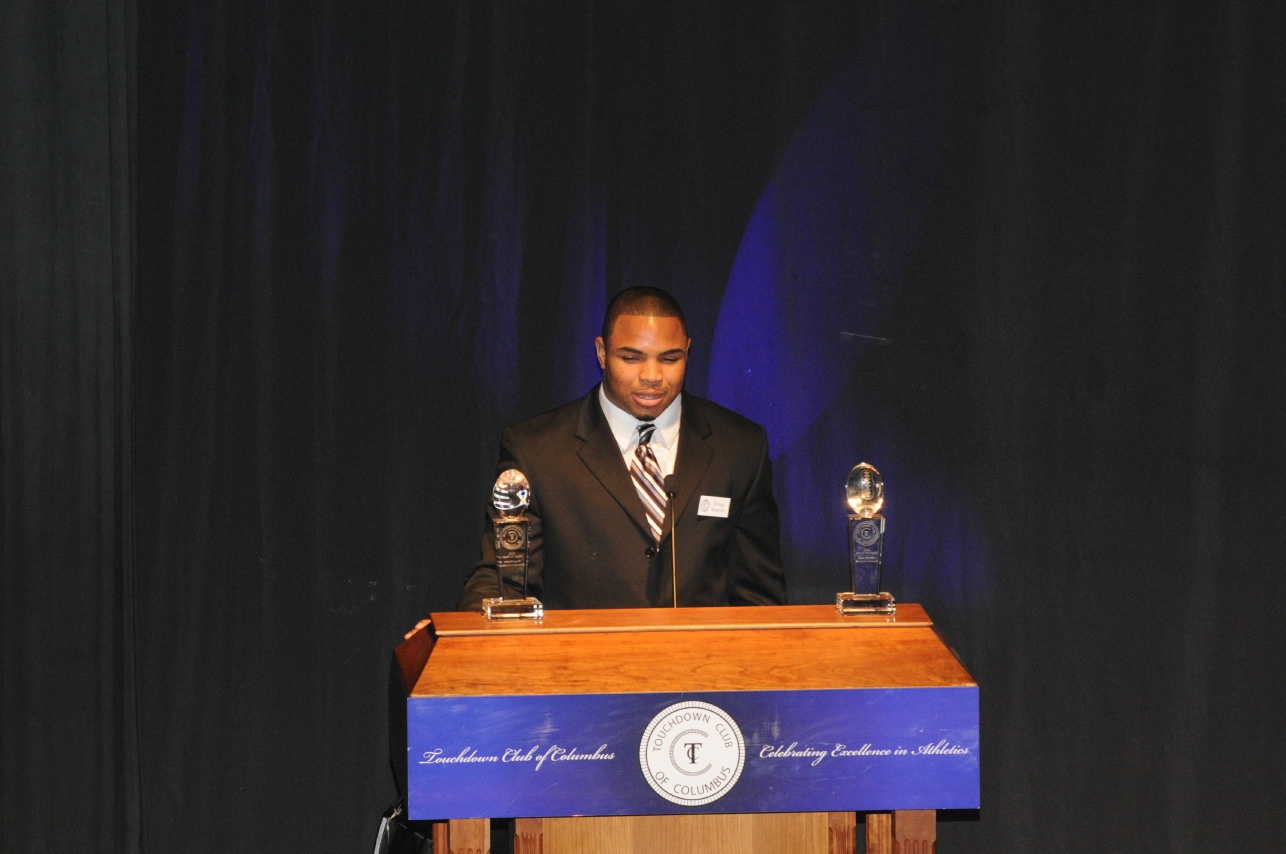 Boise State running back Doug Martin is a TDC Player To Watch in 2011.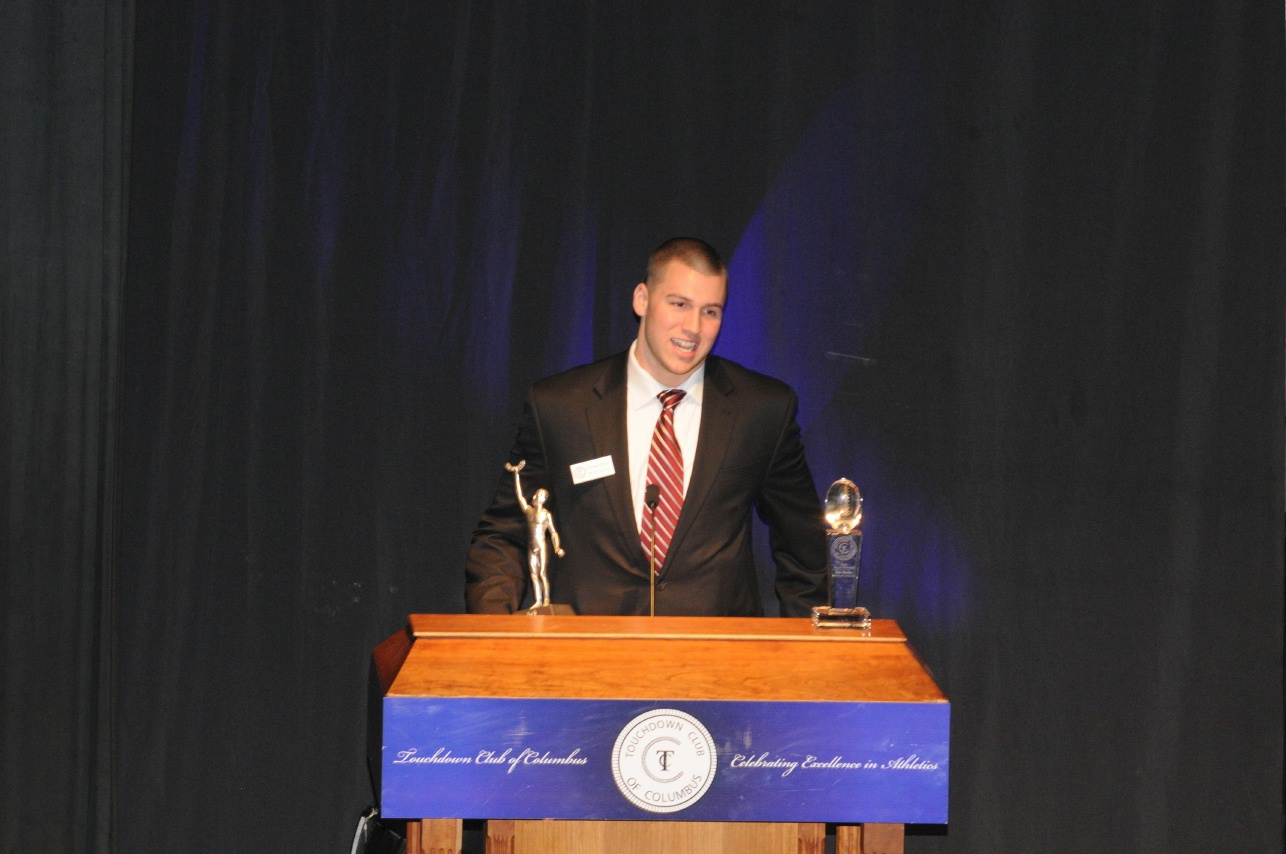 Northern Illinois QB Chandler Harnish–the TDC's choice for MAC Player of the Year.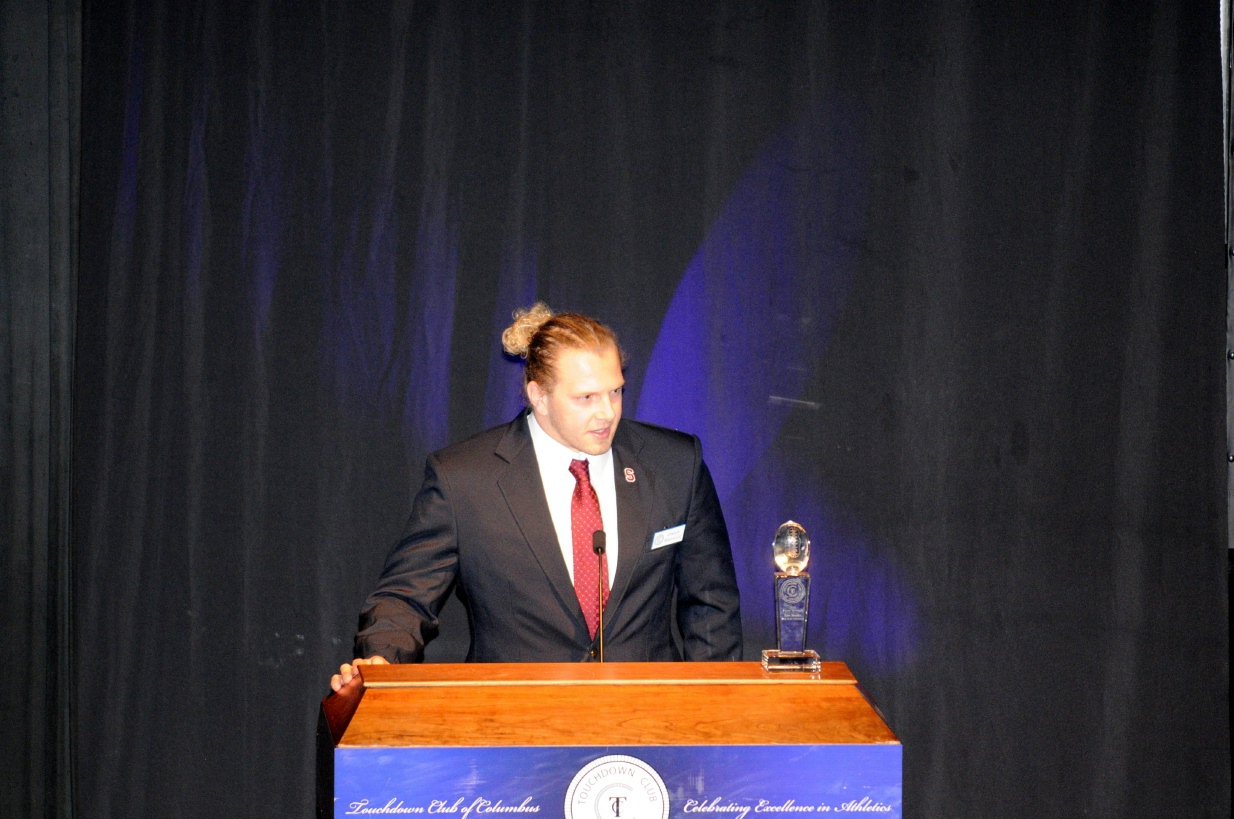 Stanford two-way player Owen Marecic, 2010 Male Athlete of the Year.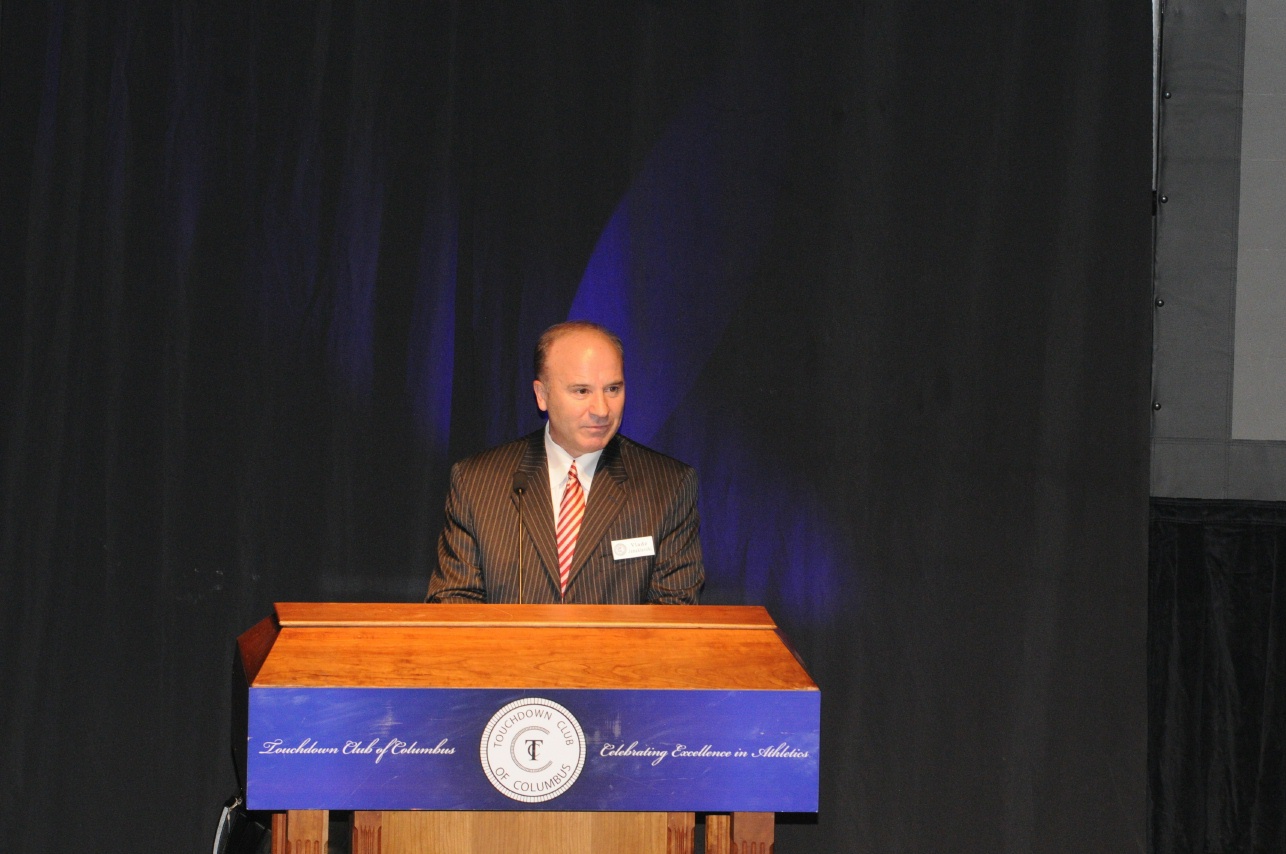 Ohio State legend Vlade Janakievski presents the inaugural "Vlade" Award to…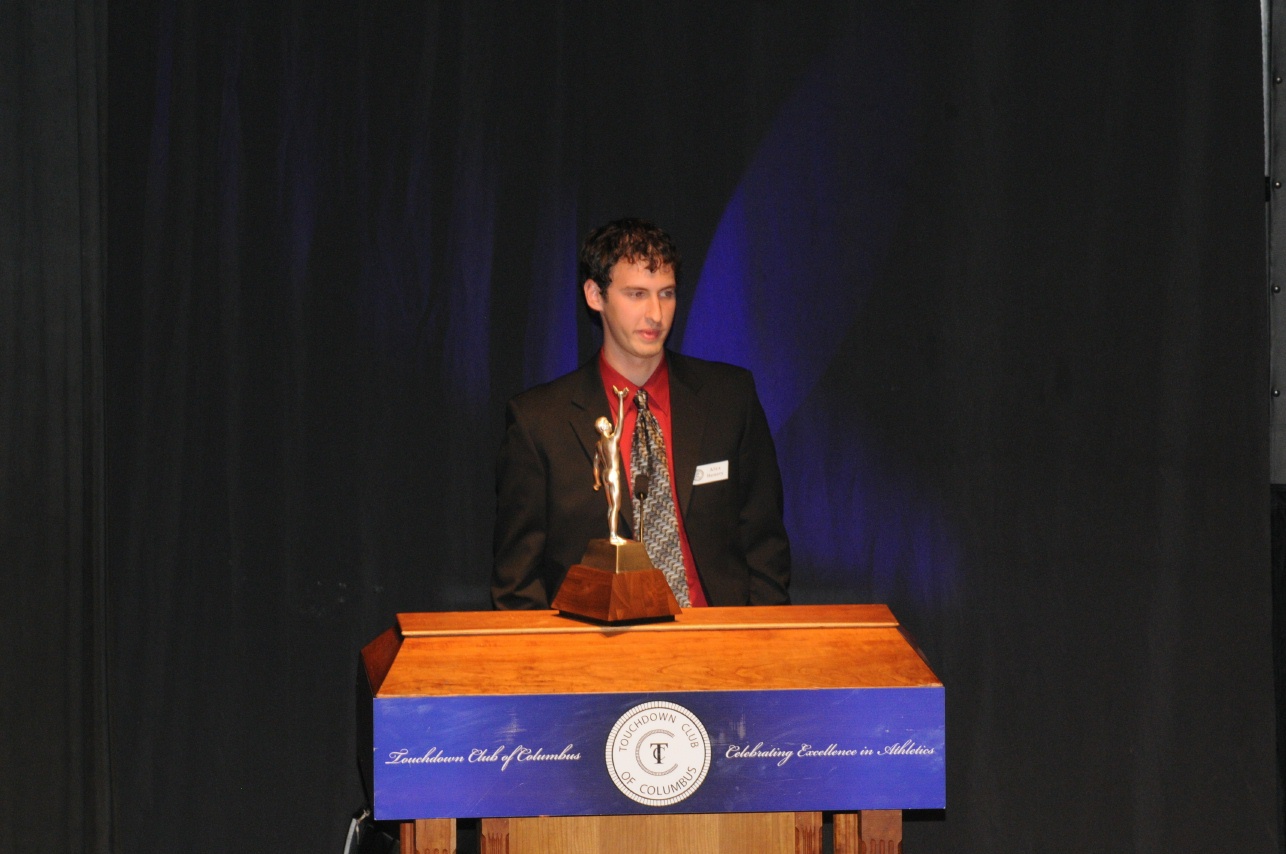 ...Nebraska kicker Alex Henery.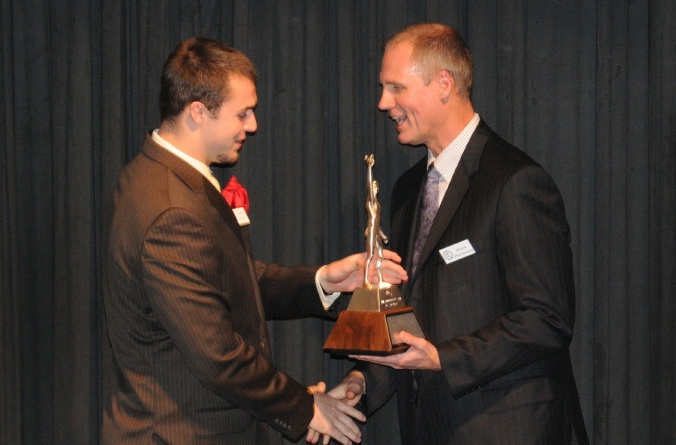 1980 Sammy Baugh Award winner Mark Herrmann of Purdue presents the 2010 Baugh Award to Oklahoma QB Landry Jones.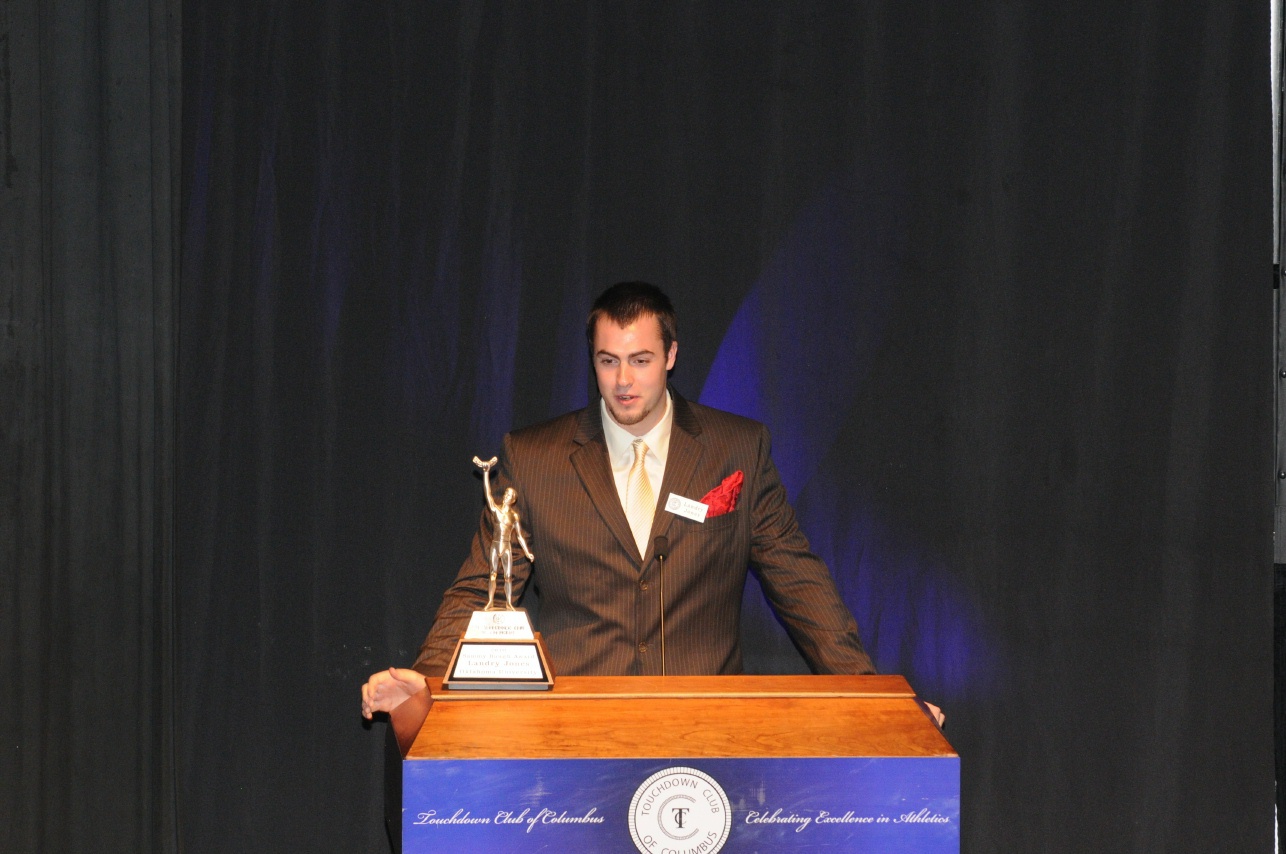 2010 Sammy Baugh Award winner Landry Jones of Oklahoma.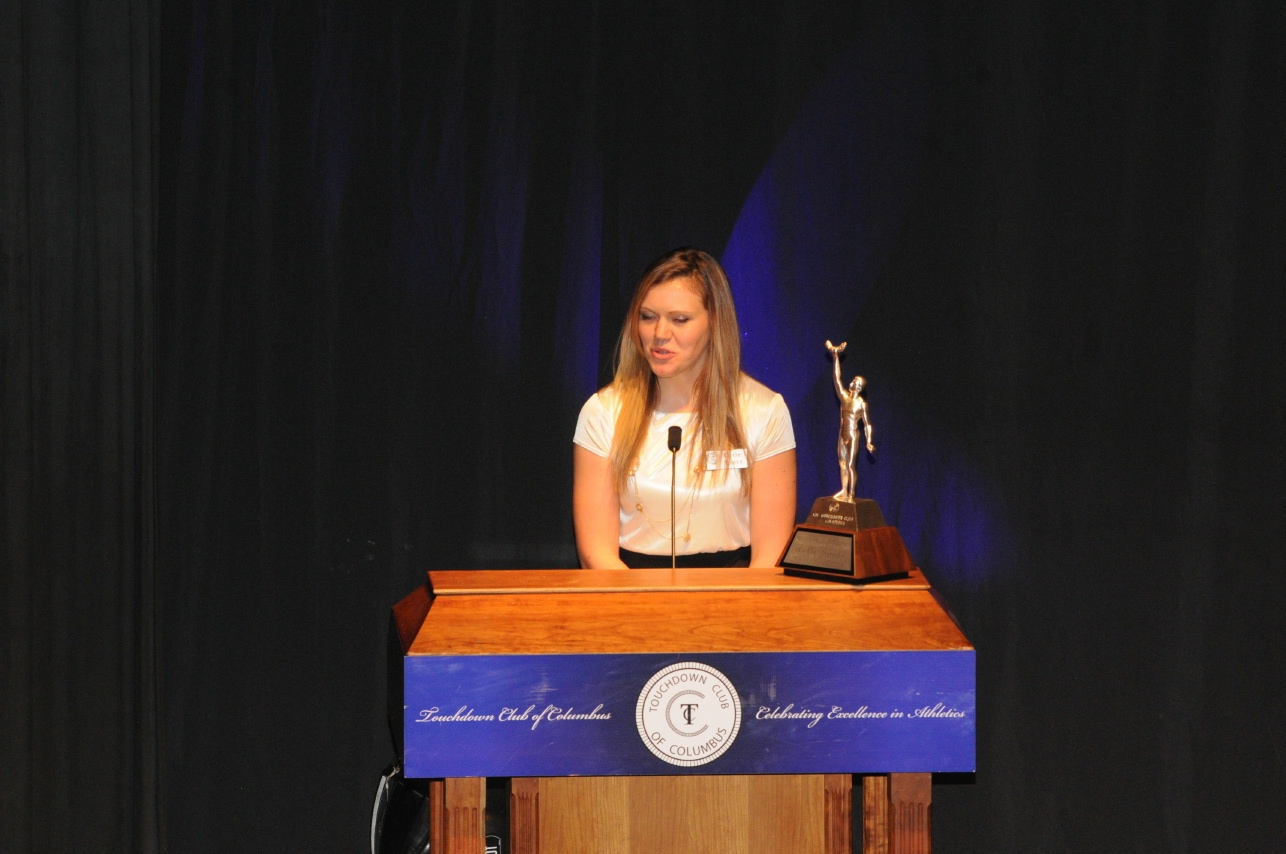 2010 Female Athlete of the Year Katie Spotz.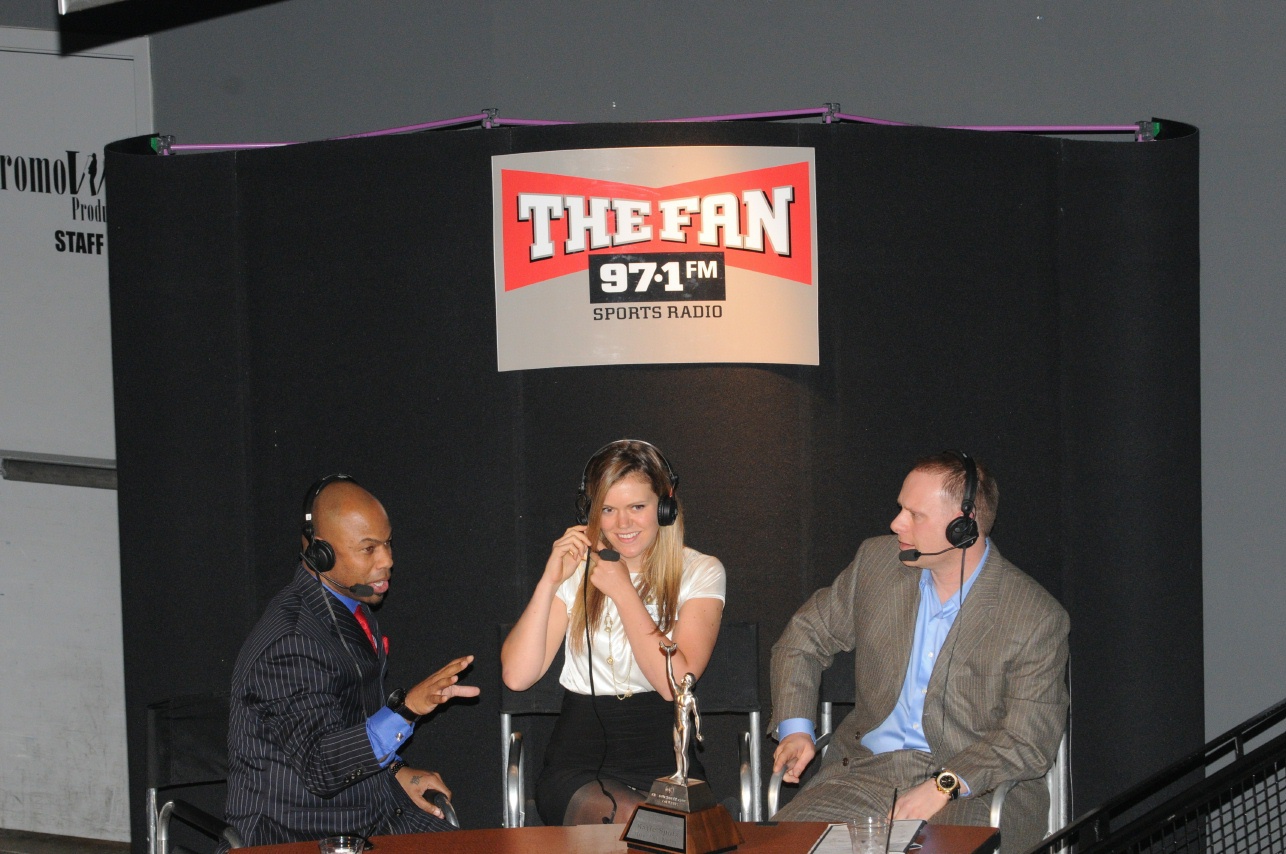 Atlantic rower Katie Spotz meets the press.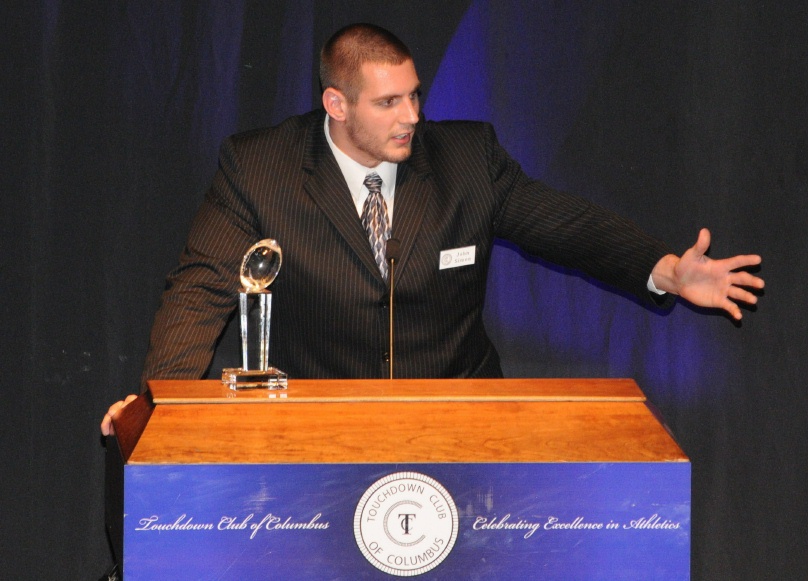 Ohio State defensive lineman John Simon is a TDC Player To Watch.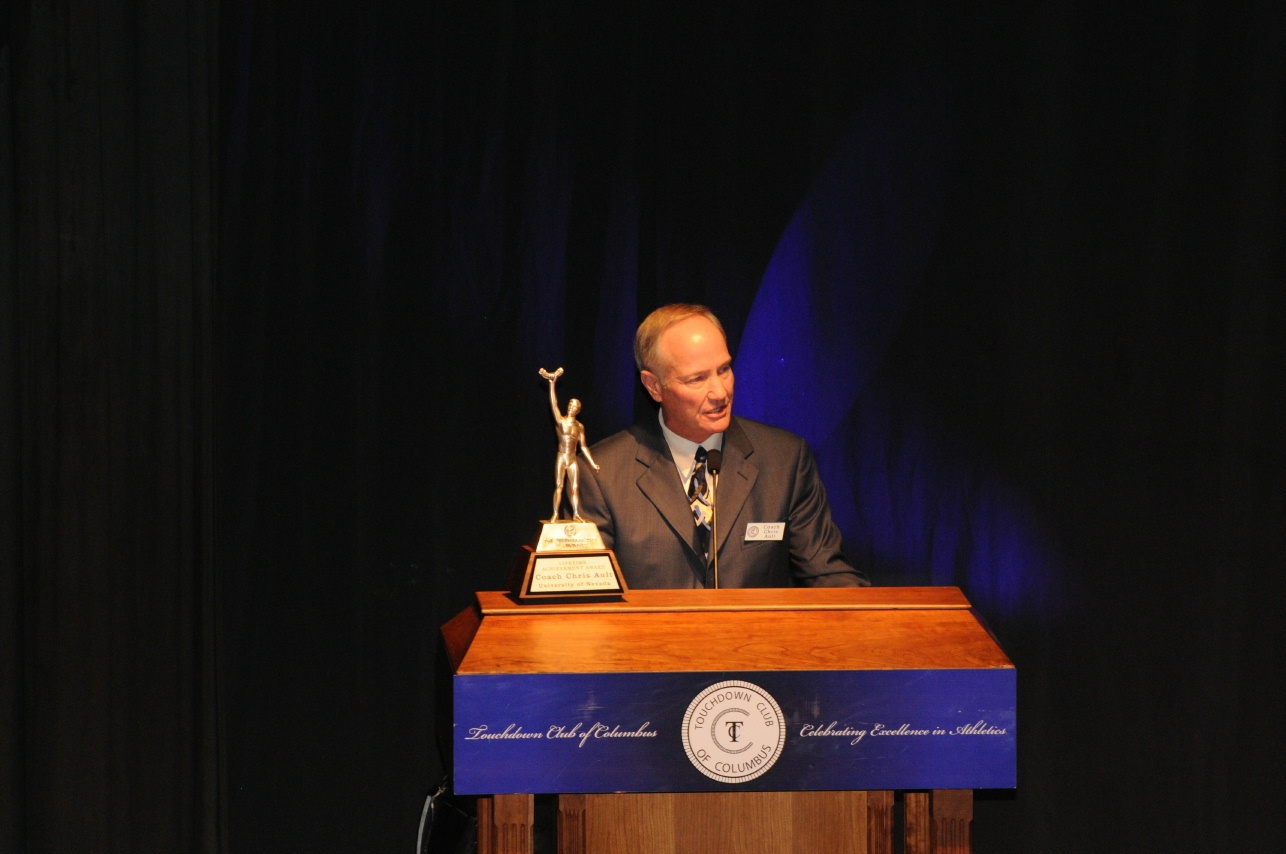 Nevada Coach Chris Ault receives the TDC Lifetime Achievement Award.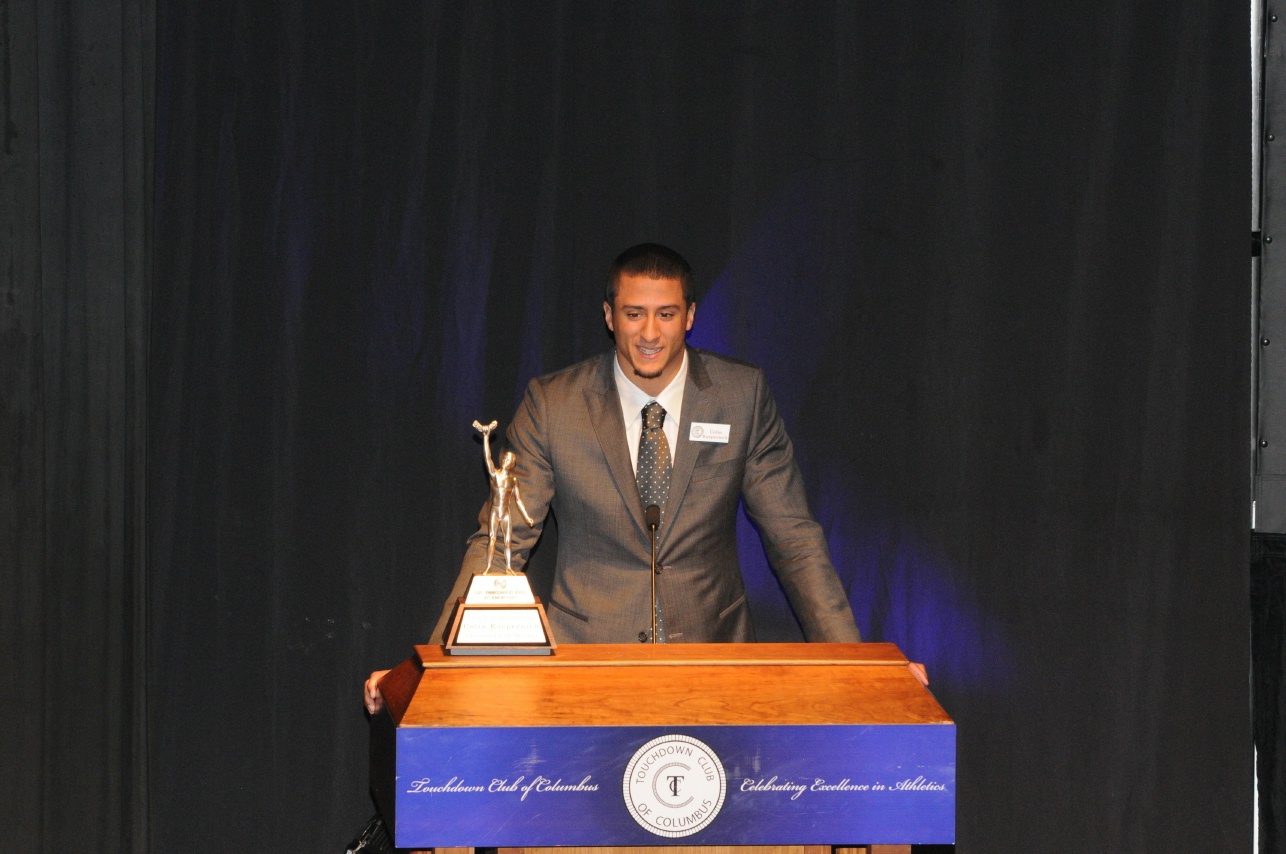 Nevada QB Colin Kaepernick accepts the TDC's Award of Distinction for his record-setting collegiate career.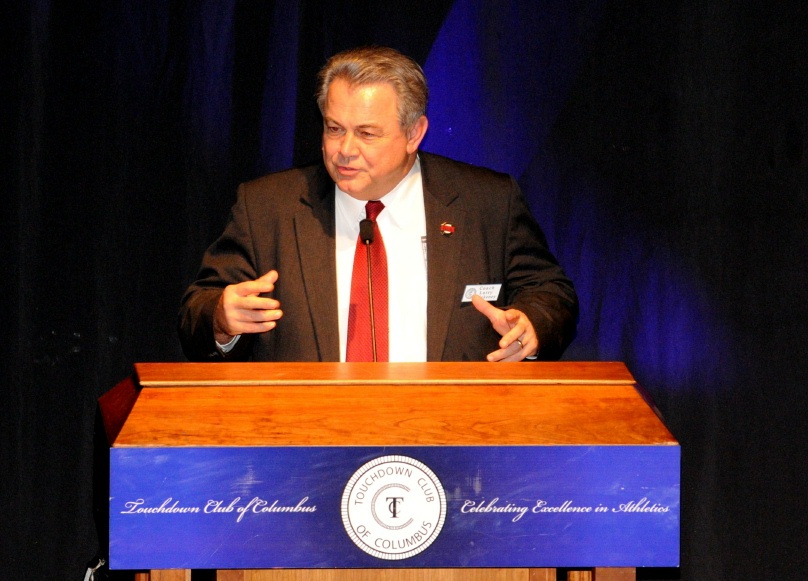 Troy head coach Larry Blakeney introduces QB Corey Robinson.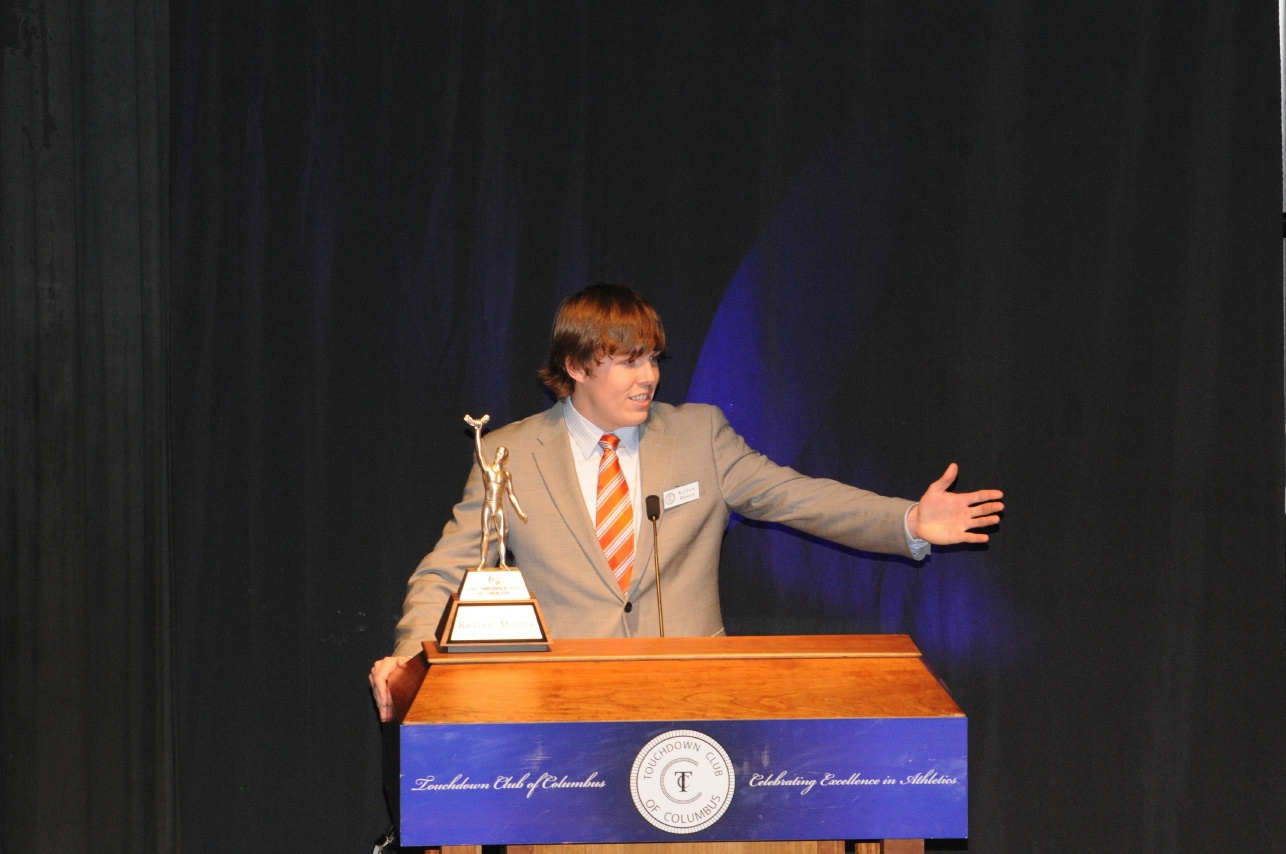 Boise State's Kellen Moore gladly accepts the 2010 Quarterback of the Year award.








West Virginia A.D. Oliver Luck accepts the 2010 Archie Griffin Award for his son, Stanford QB Andrew Luck.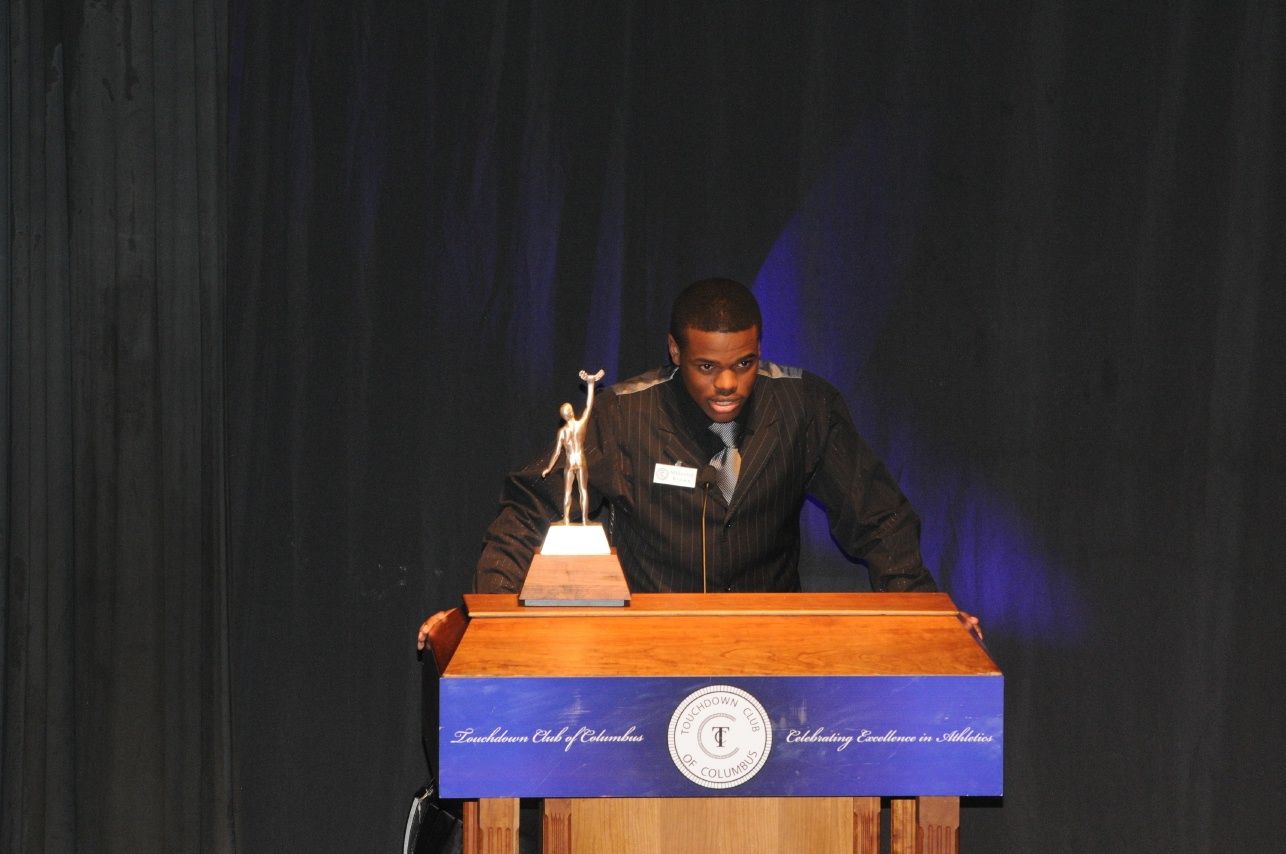 Malcolm Brown (Cibolo, Texas) accepts the Sam B. Nicola Award as the National High School Football Player of the Year.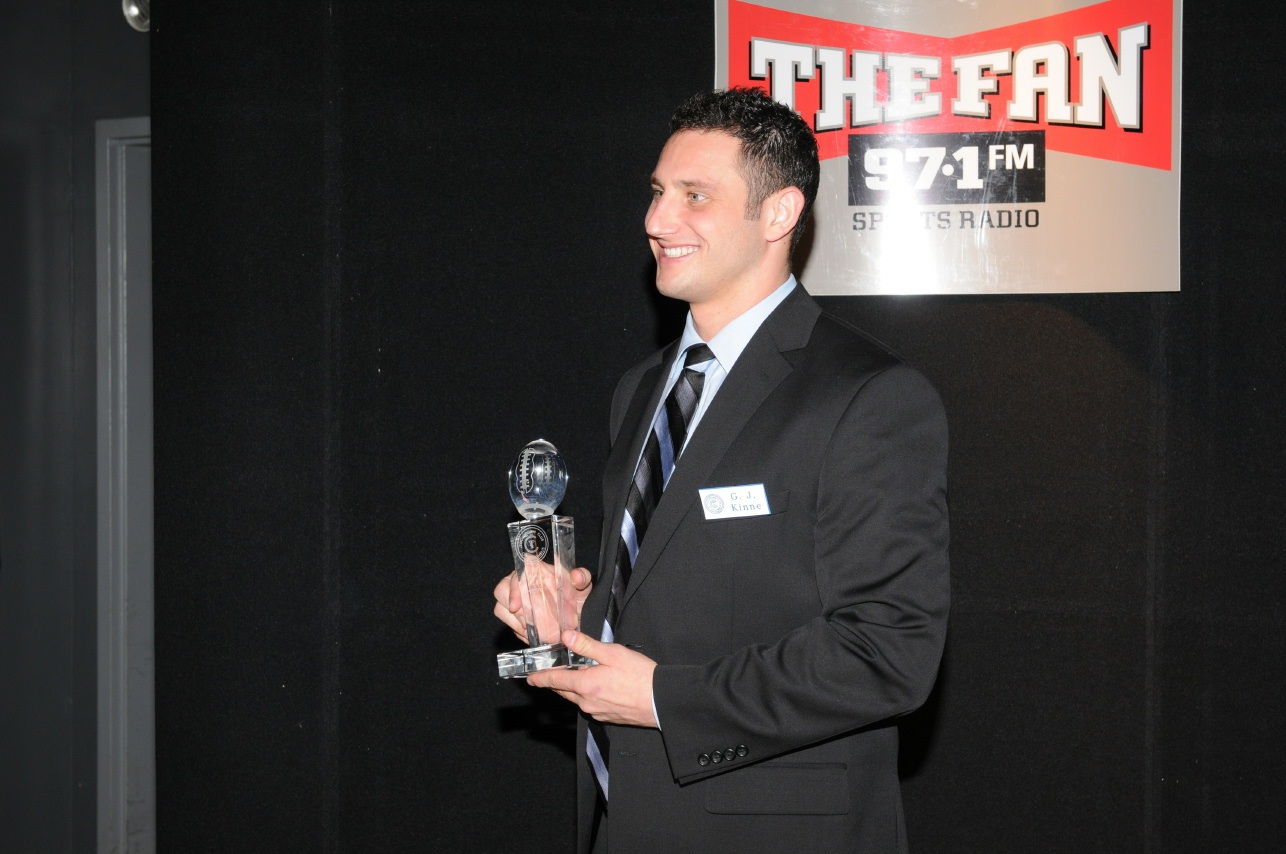 Tulsa QB G.J. Kinne is a TDC Player to Watch in 2011.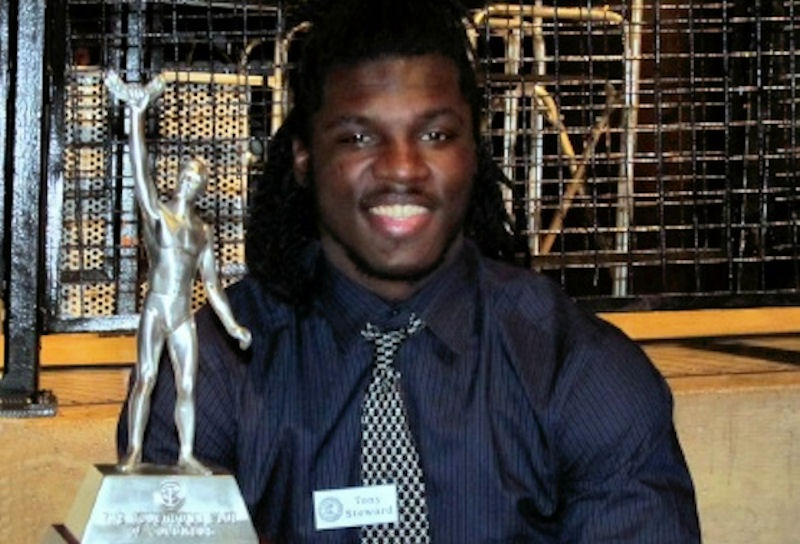 National High School Defensive Player of the Year Tony Steward after receiving his award.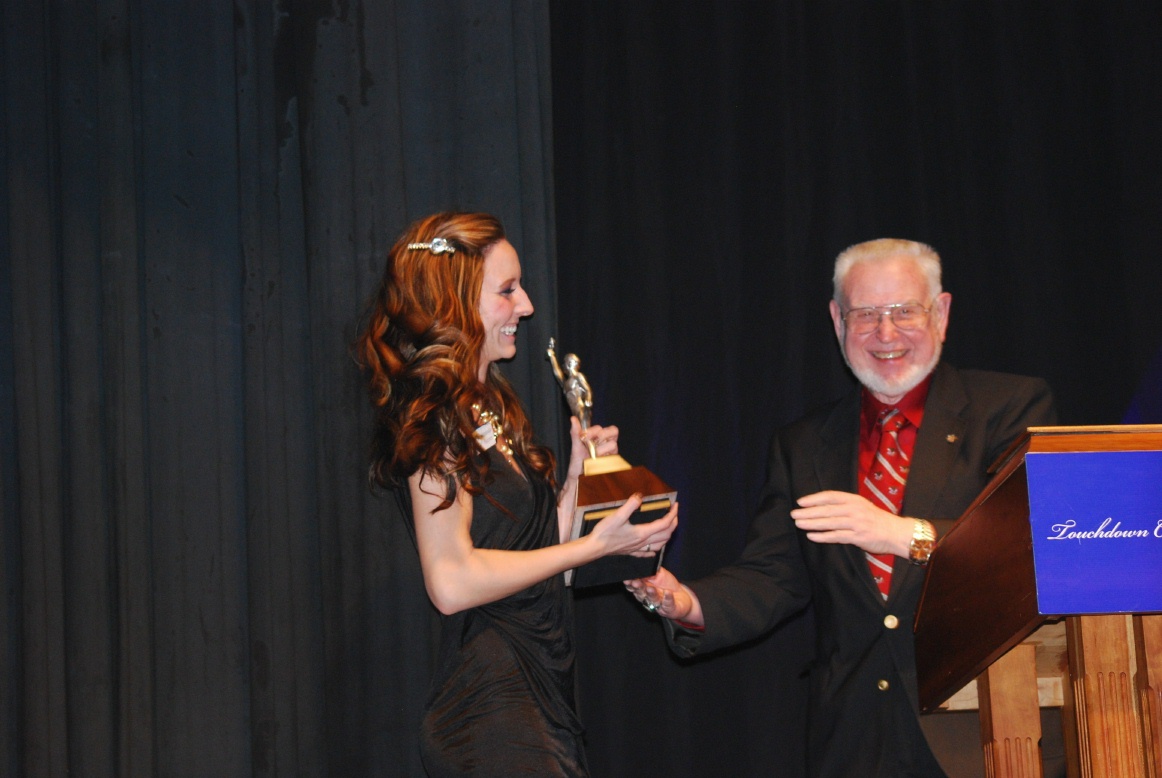 Olympic hopeful Amanda Furrer accepts the TDC's Award of Distinction from OSU Rifle Coach Pat Cherry.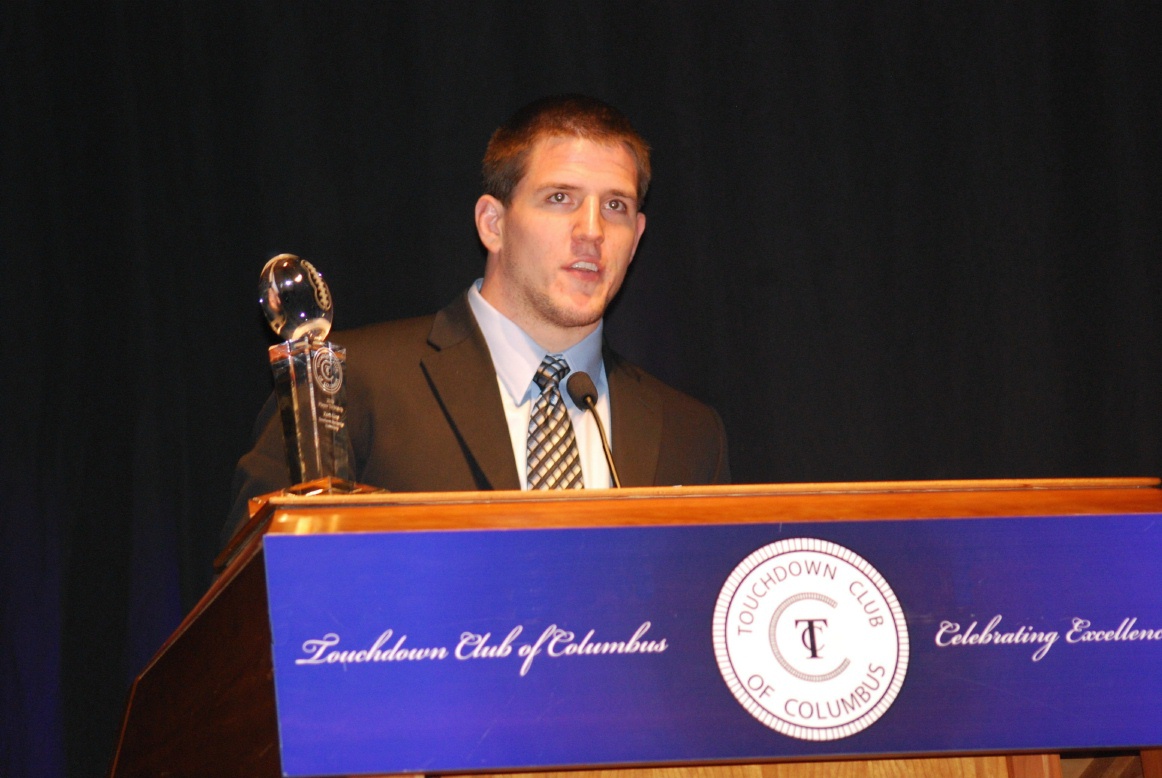 SMU running back Zach Line is a TDC "Player To Watch" in 2011.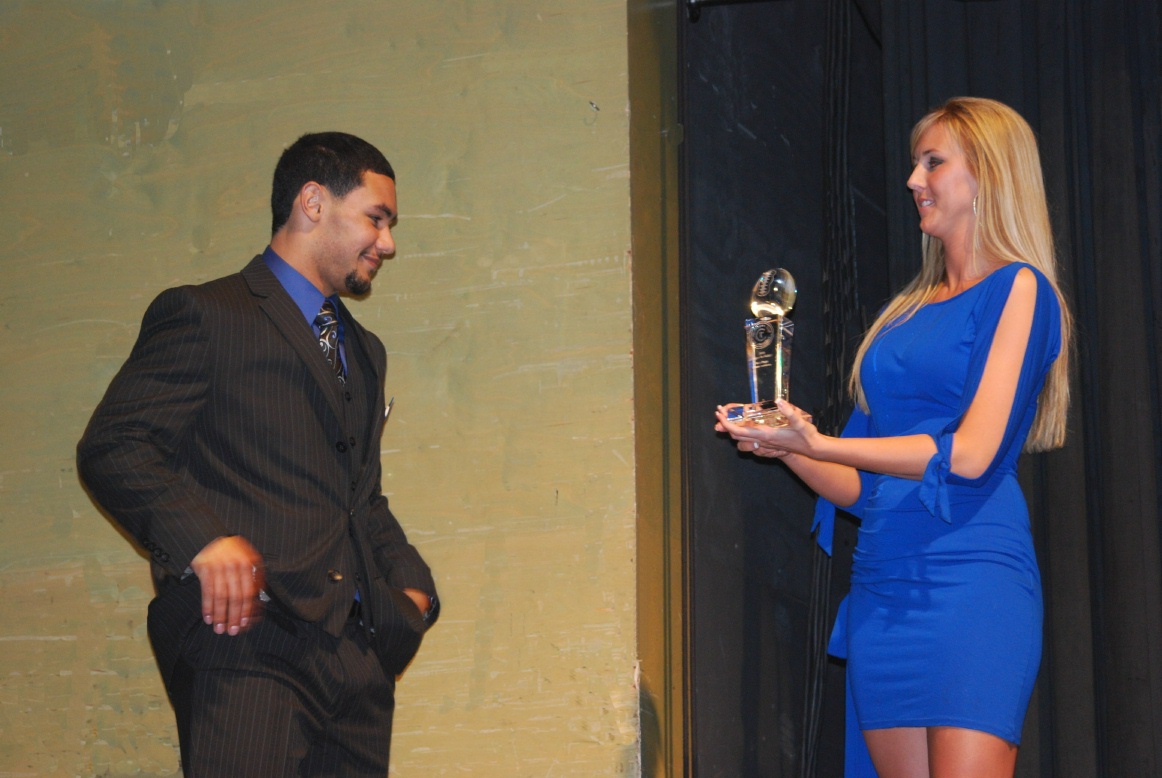 Toledo's Eric Page gladly accepts his Player To Watch award.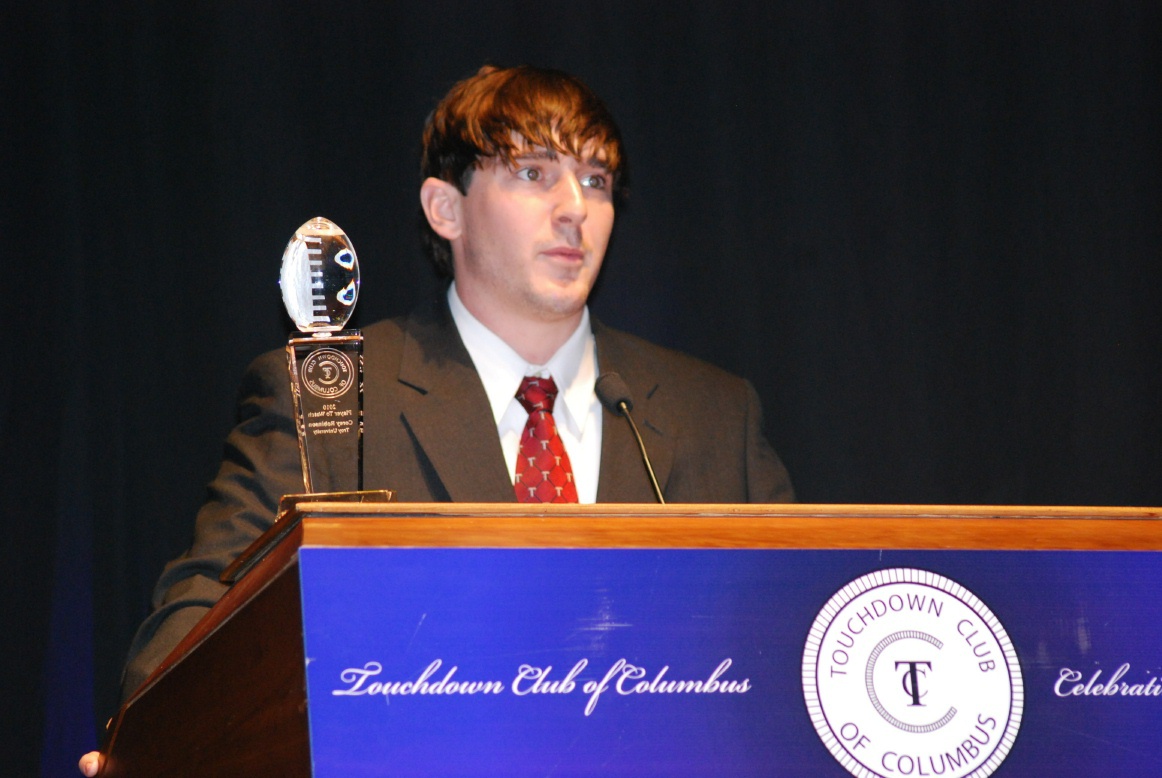 Troy QB Corey Robinson is a Player To Watch in 2011.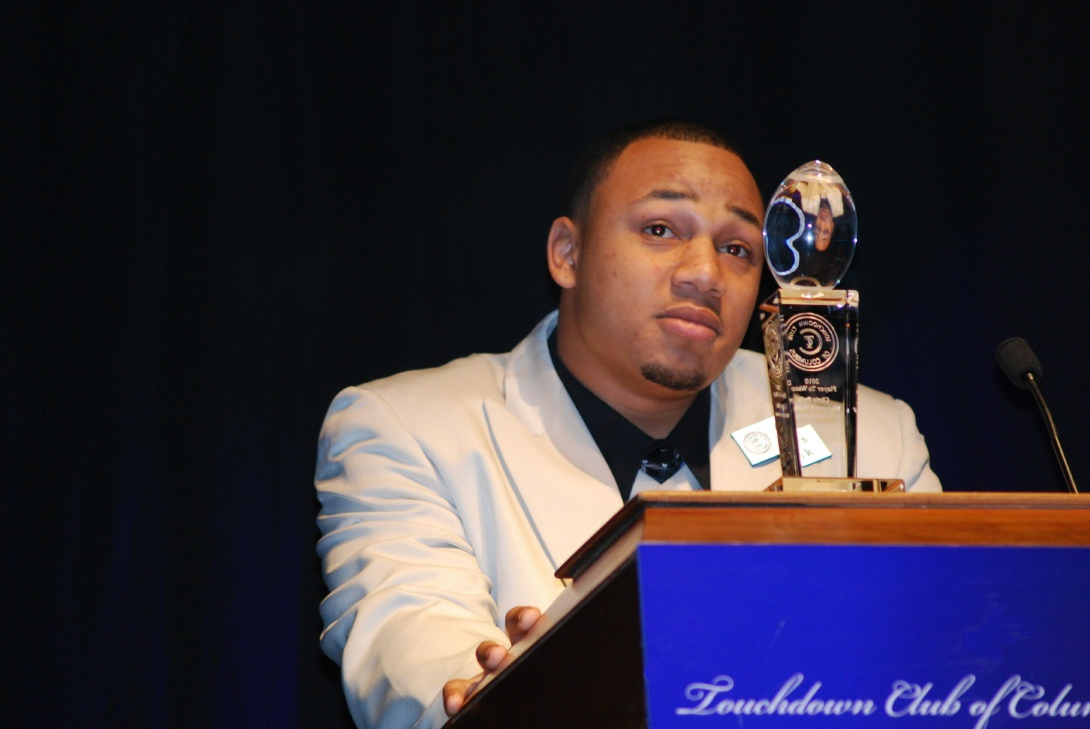 Washington Huskies running back Chris Polk is a Player To Watch in 2011.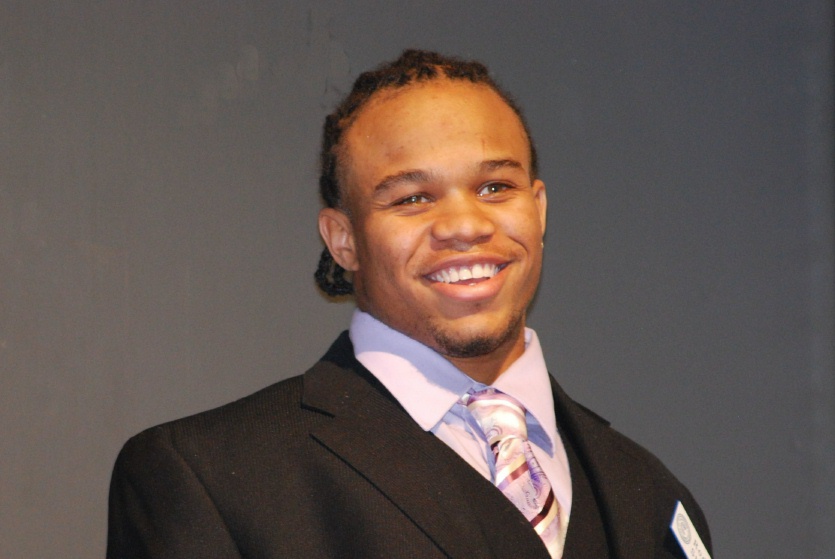 Colorado's Rodney Stewart comes home to Columbus as a Player To Watch.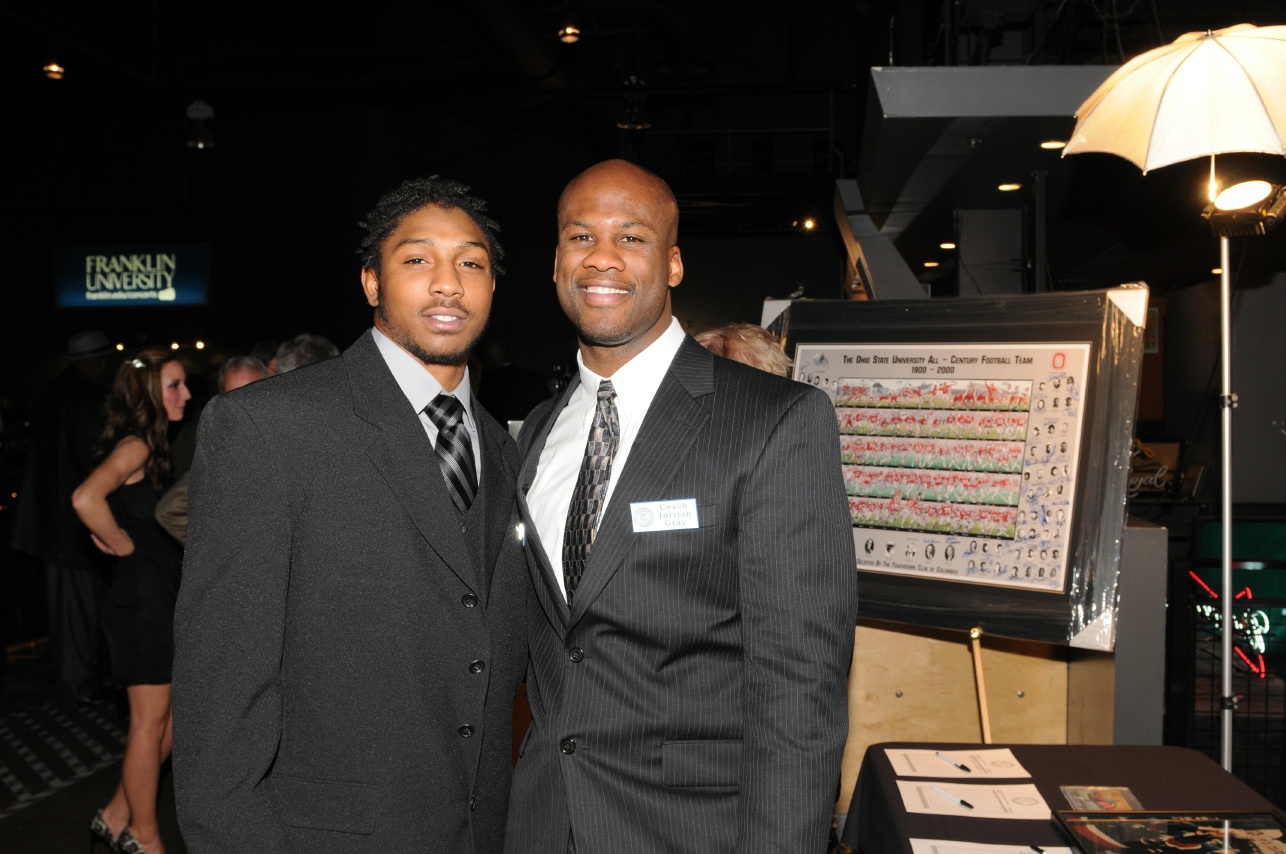 Jayron Hosley w/Hokies coach Torrian Gray.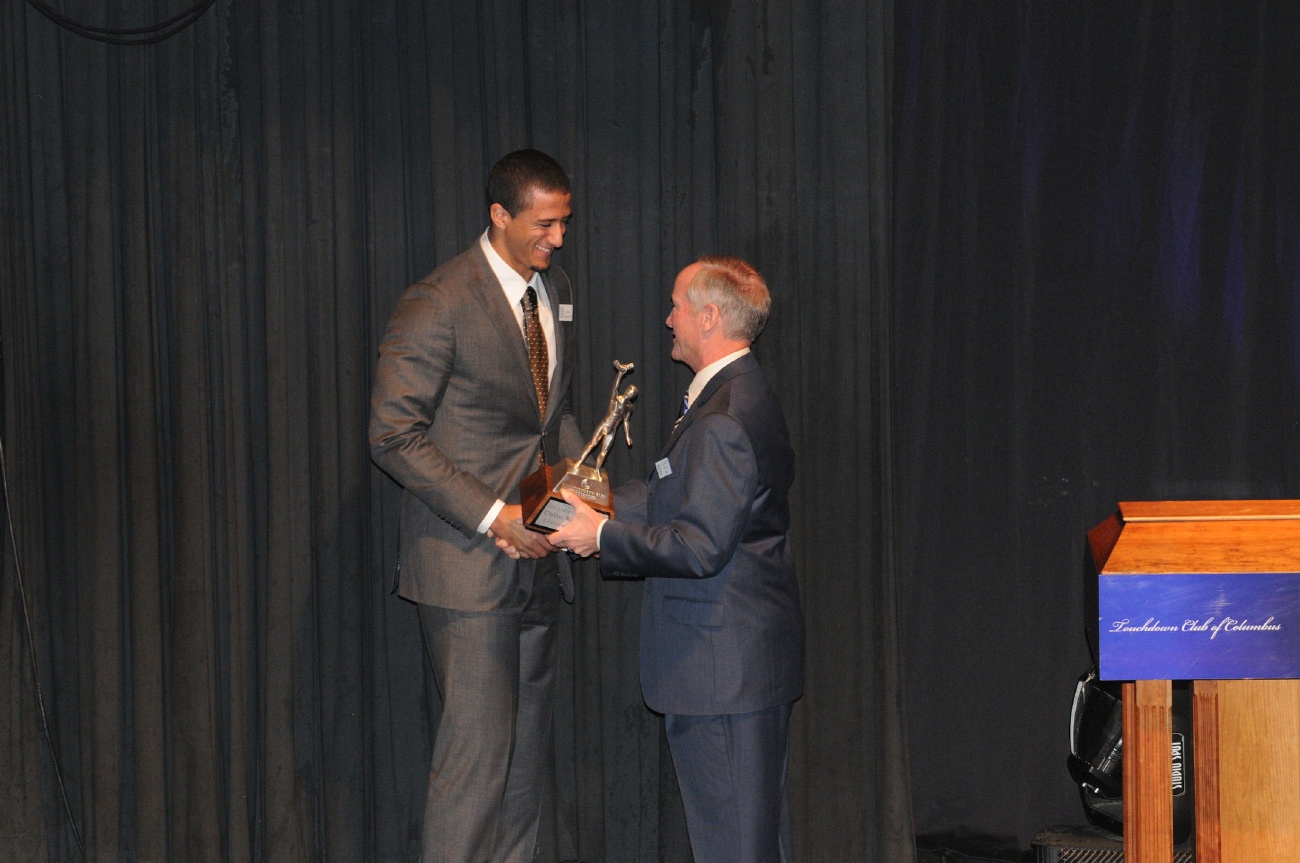 Coach Ault presents Wolf Pack QB Colin Kaepernick.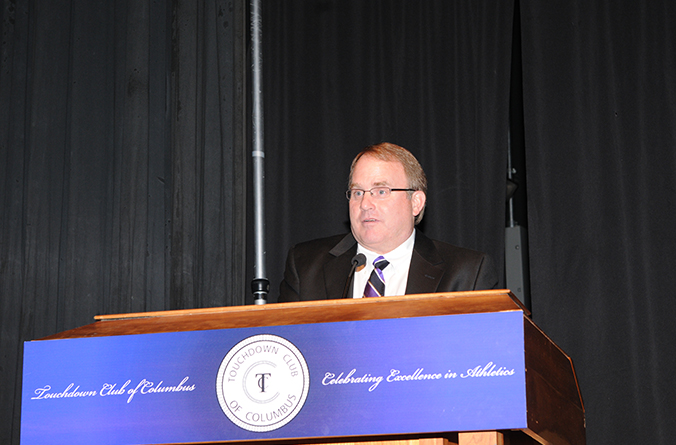 2009 Woody Hayes Award Winner Coach Gary Patterson (TCU).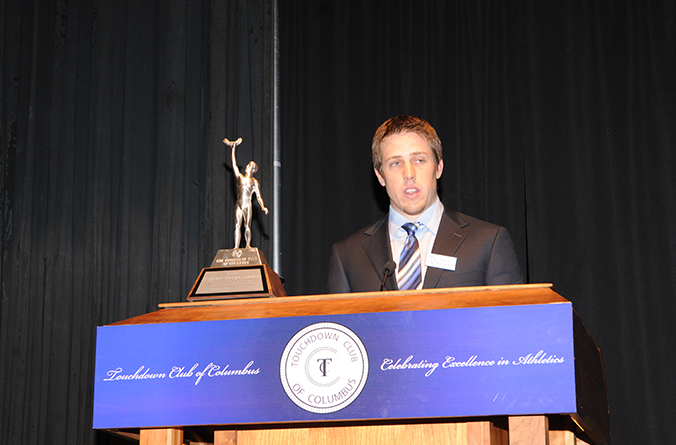 Archie Griffin Presents 2009 Award To Owen Marecic (Stanford)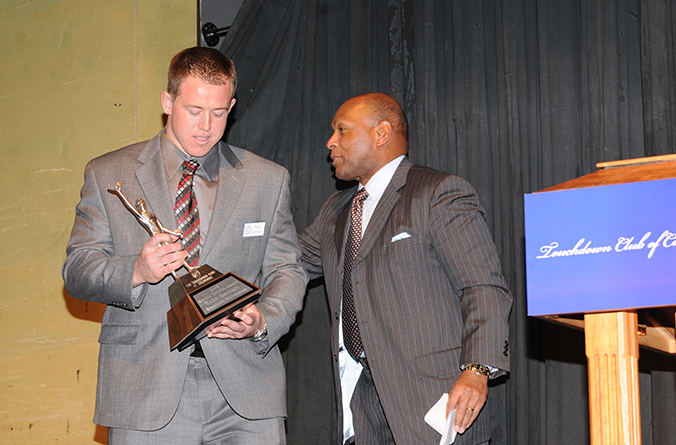 2009 Sammy Baugh Award Winner Case Keenum (Houston)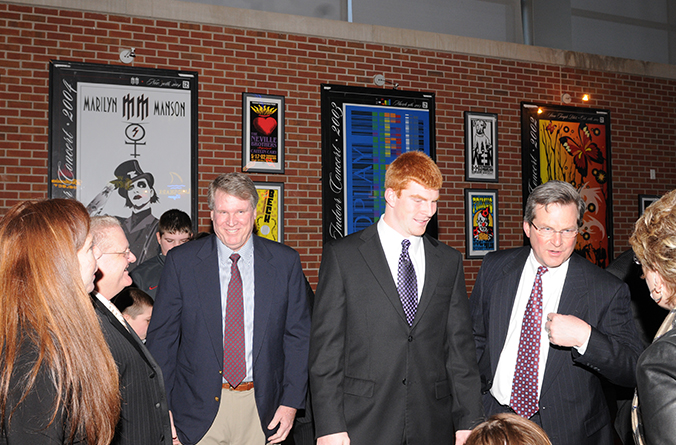 TCU Quarterback Andy Dalton Arrives With His Father